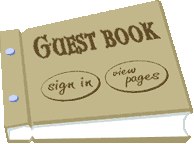 All content and images on this web site are copyrighted and sole property of the artist.  All rights reserved.

My painting styles, subject matter and  mediums are as varied as my interests.

My love of nature and trees is reflected in many of my paintings and plein air painting, painting outdoors on the site, is a joy as well as a challenge.

My love of animals is reflected in the commissioned portraits I have been doing of dogs. I strive to show the personality of each, very much loved pet. here to add text.

You will find watercolor paintings, acrylic paintings, oil paintings and mixed media paintings in my work. I paint with brushes as well as pallet knives.

Live in St Louis?

See my work at

218 North Main Street

St Charles, MO 63301

636-724-8313

About Artist Ken Farris

   Ken Farris's love of art dates back to pre-school days when he and his sister painted using their dime store watercolors. Nature and the world in general fascinated Ken & he planned to be an artist and paint what he loved. But, as true for many artists,  the pressures of making a living got in the way, and art was set aside during much of his adult life.

  In 2002, Ken decided to reclaim his dream and began to study painting, taking as many classes as he could while committing himself to daily studio time.

   He paints with acrylics, oils, watercolors, colored pencils and enjoys each medium equally. To satisfy his love of nature, he paints plein air when he can. This enterprising and devoted artist has even found a niche teaching art. He gains enormous pleasure and satisfaction seeing a student, who has never painted before, create his first ''masterpiece''.

  Ken's artwork is displayed in corporate and private collections throughout the country He uses his many travel photos as inspiration for his paintings. They allow him to relive enjoyable experiences yet provide something new and challenging to work from. Ken is a member of Oak Leaf Artist Guild, Northside Art Association, St. Louis Watercolor Society, Lake St. Louis Artist Association and the Saint Peters Community & Arts Center. In 2005, he exhibited his work at the Augusta Haus Art Gallery while serving on their board of managers.  He is a resident artist  at Framations Art Gallery, located at 218 N. Main Street, St. Charles Missouri.

    Ken is devoted to the cause of Animal Welfare in the state of Missouri & volunteers his time & talants often for the Missouri Alliance for Animal Legislation. In 2008 he created a series of Christmas Cards with proceeds benefiting the Alliance. A portion of the proceeds from many of his dog paintings are also donated to the Alliance.

    Ken Farris is an artist who has proven that it is never too late to live a dream.

GIFT CERTIFICATES

Gift Certificates can be purchased in any amount.

Each Gift Certificate has a unique code for redemption.

Gift Certificates can be redeemed online only.

Meet Artist Ken Farris at Framations Art Gallery

July 26th, 2013 at the opening of his latest exhibit,
Into the Wild
. (
Learn More
)